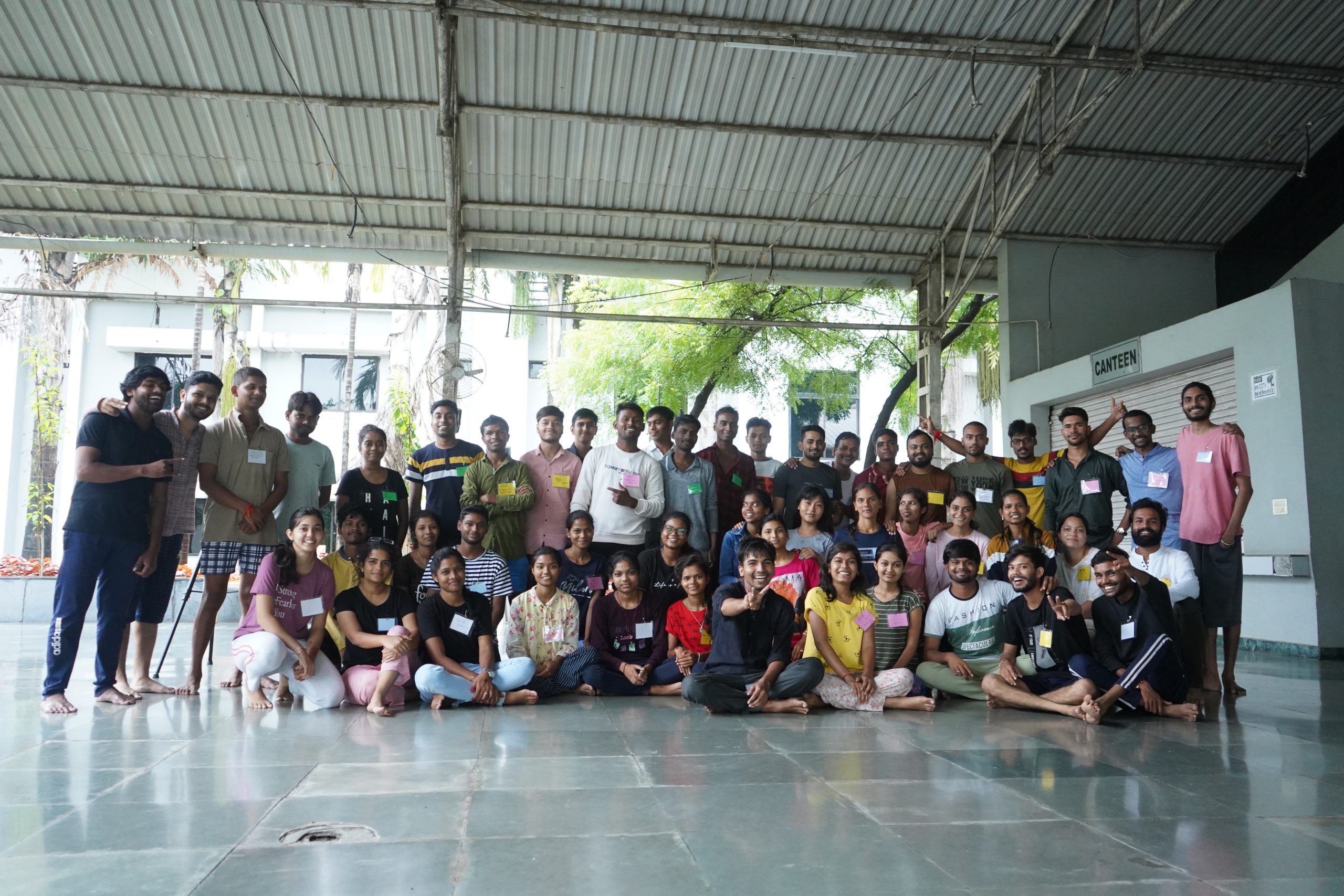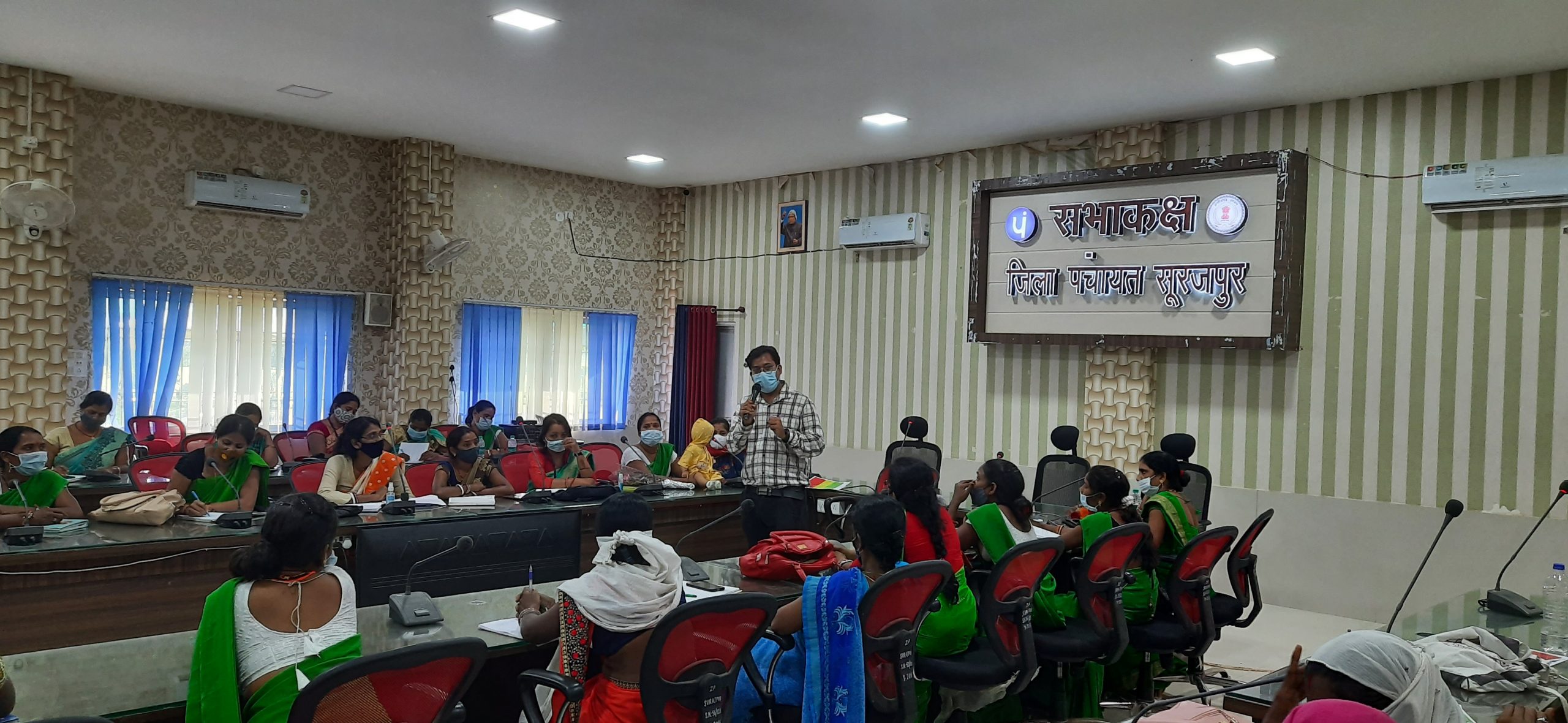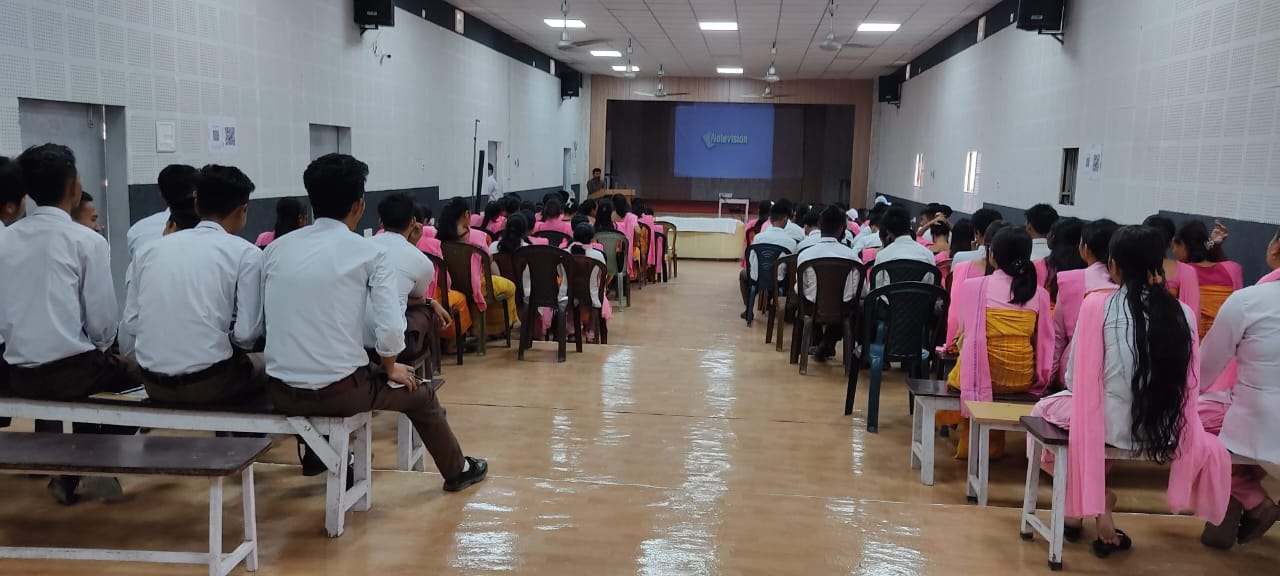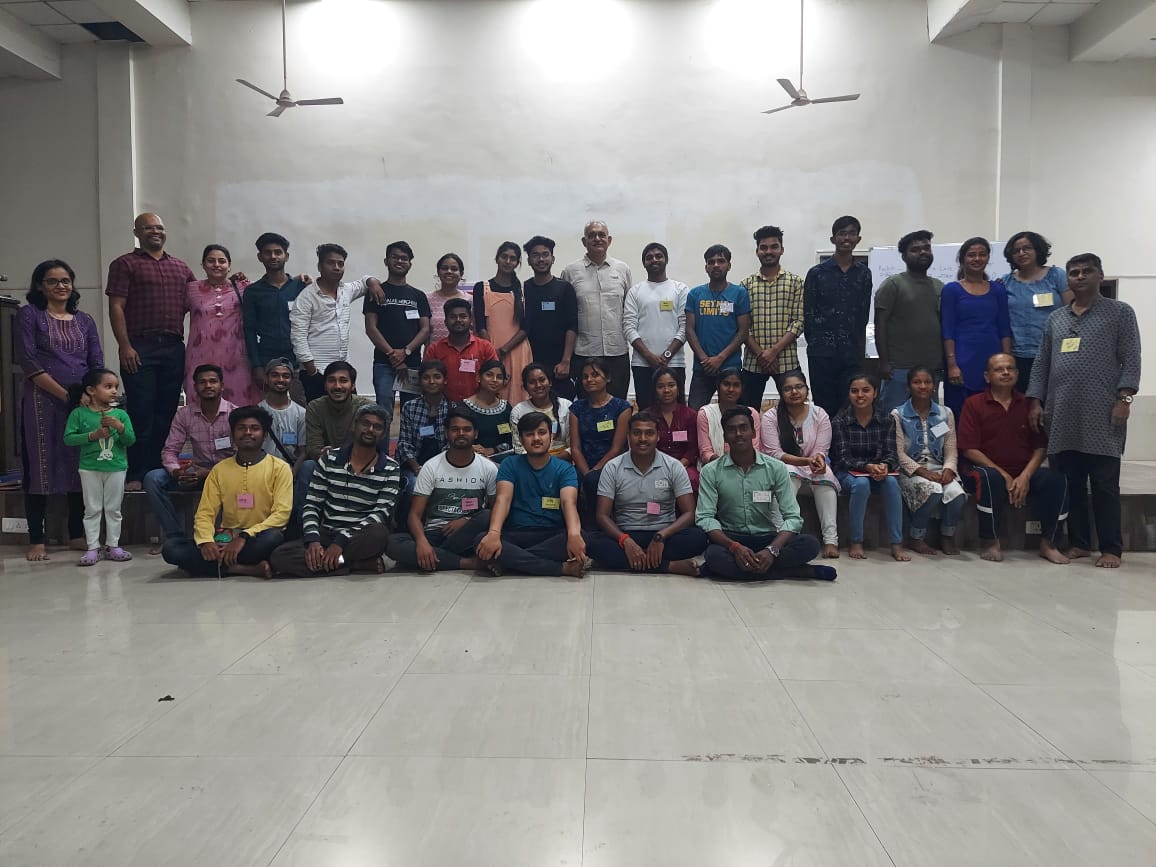 DSC05240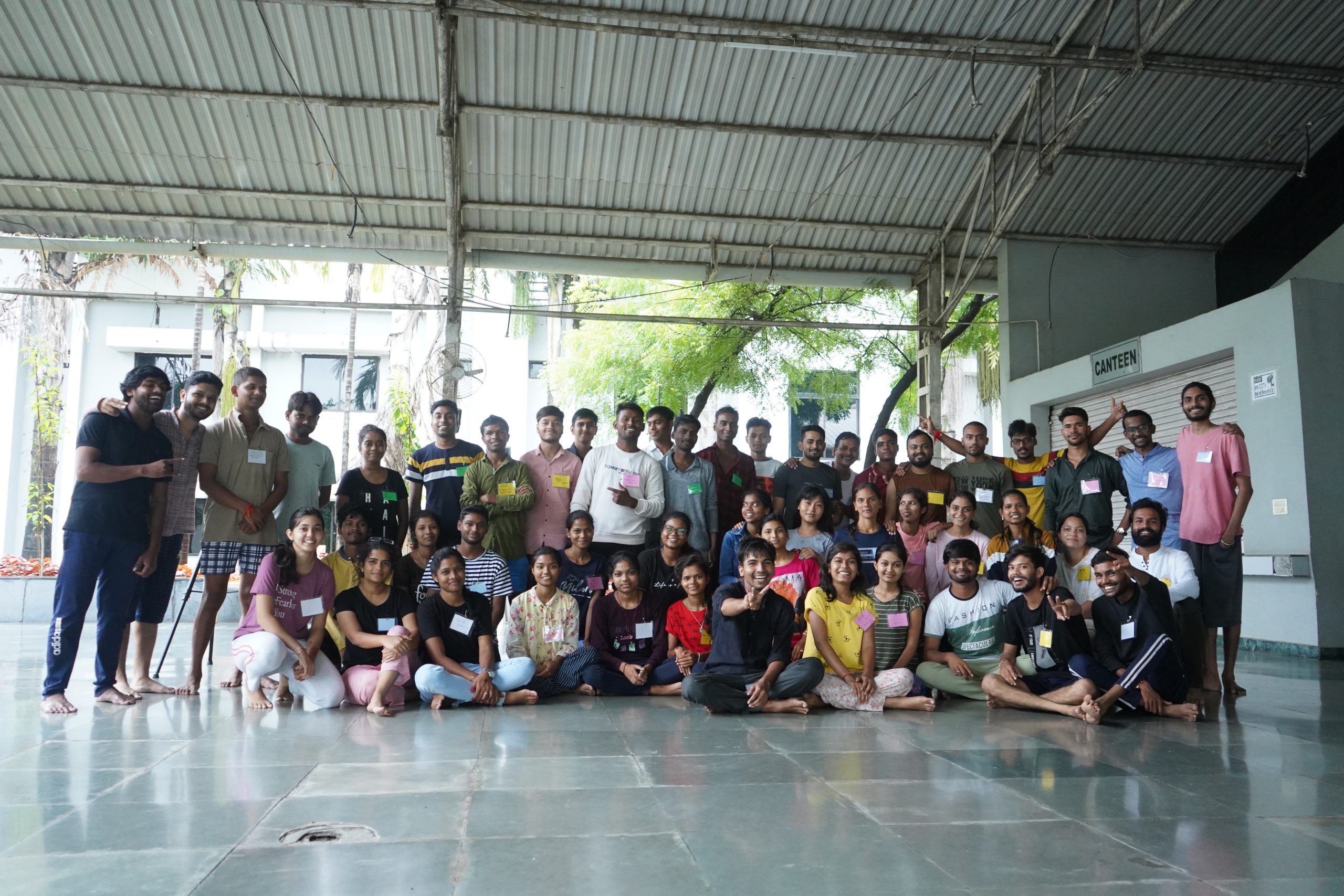 20211005_150839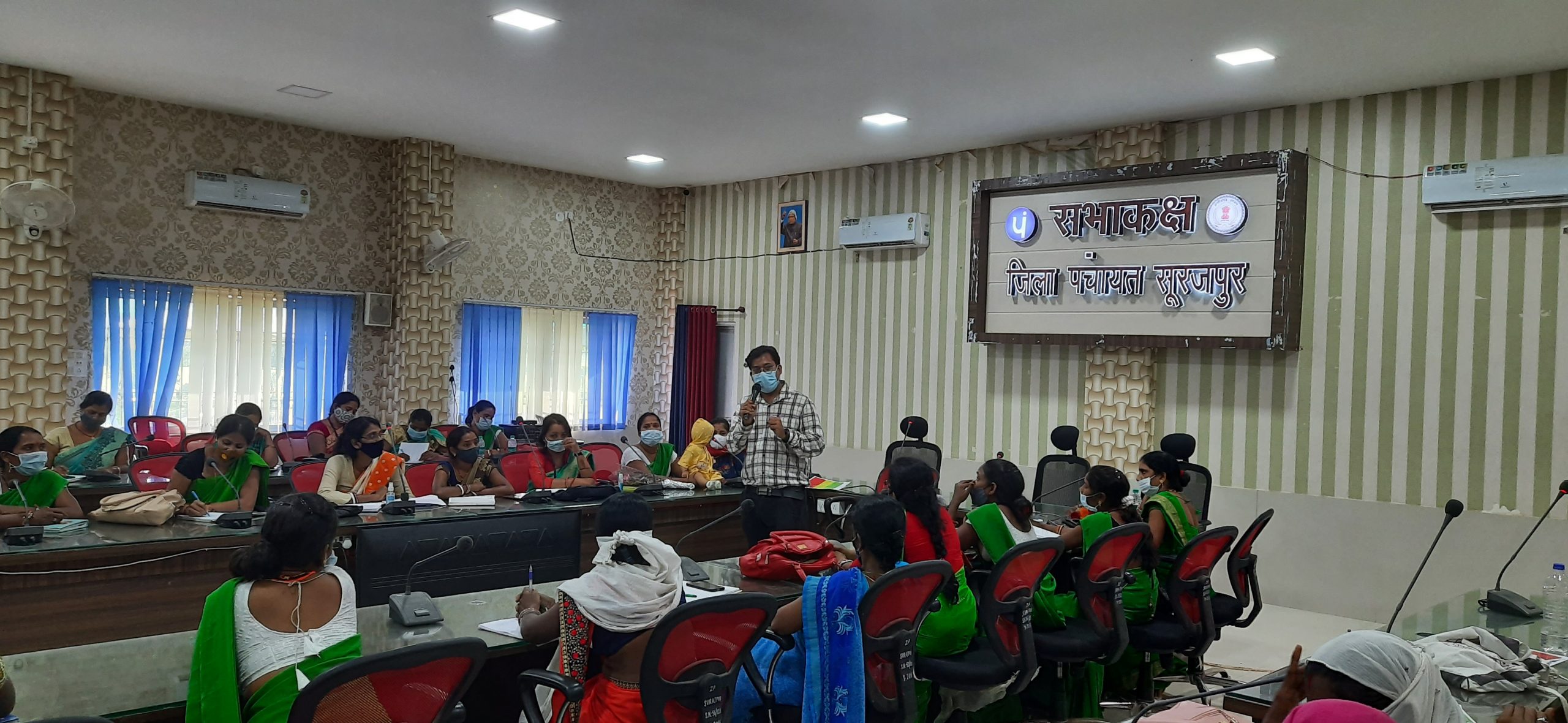 20230110112440_IMG_4988 (1)
DSC_0486 (1)
WhatsApp Image 2023-06-09 at 7.17.55 PM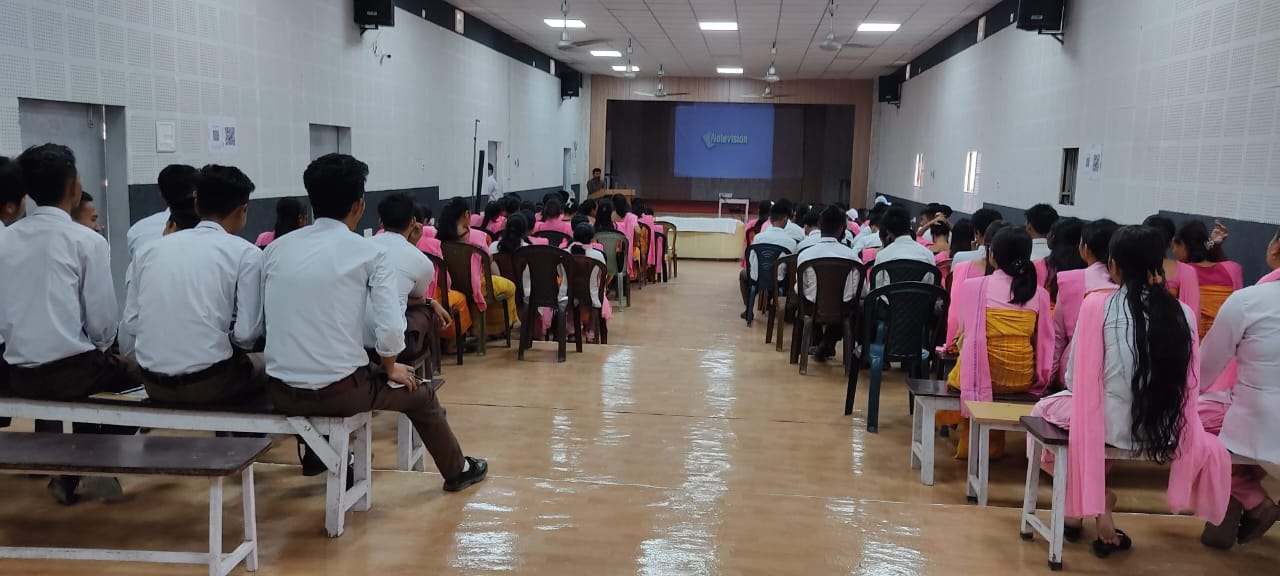 IMG-20220331-WA0060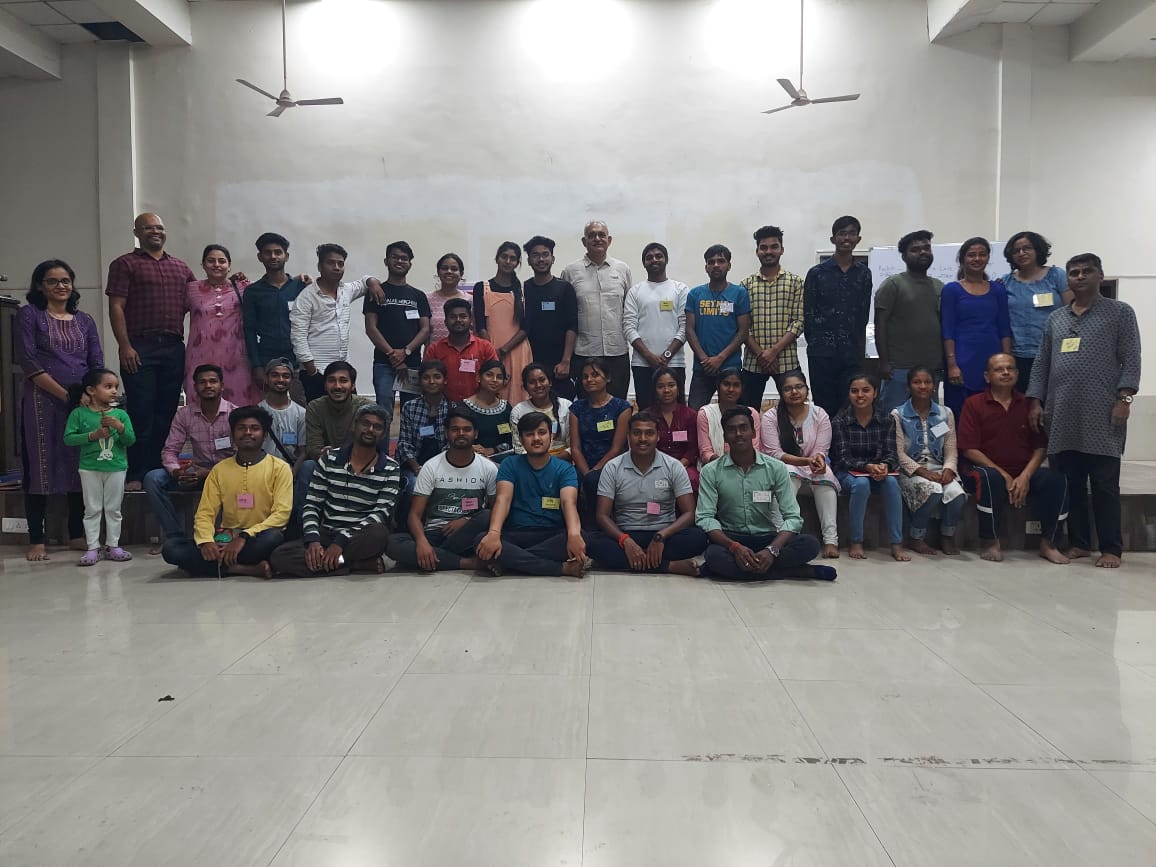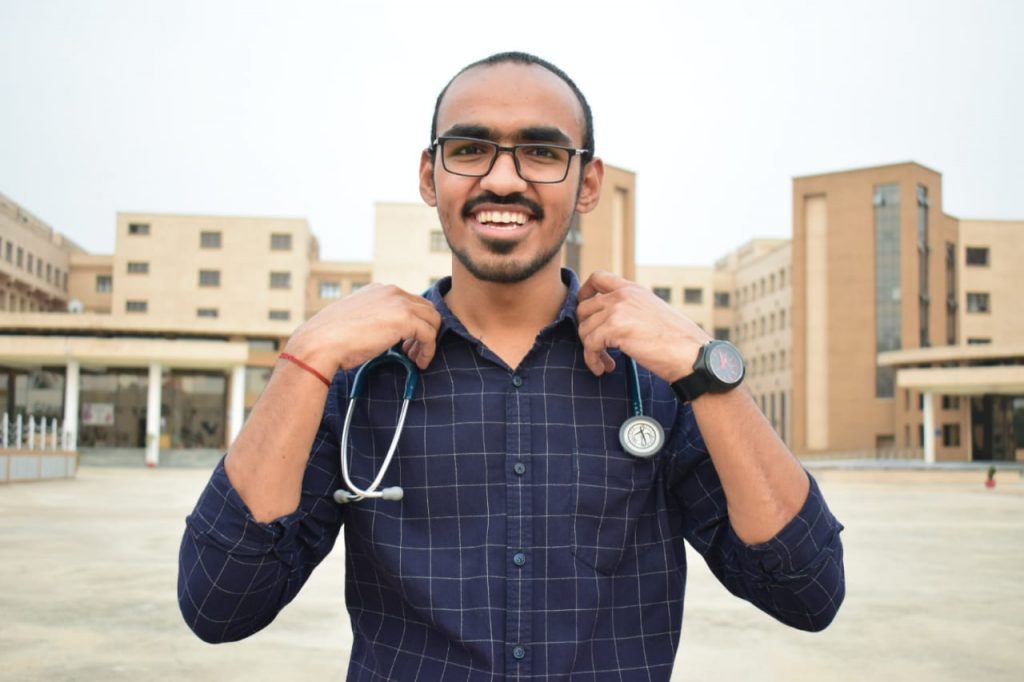 GTP camp helped me find answers to many of the questions, which were there inside since long, but conventional teaching wasn't helping.
I got to interact and make bonds with people from different sectors of society and know their perspective towards different social issues.
Studying in a medical college, I read so many issues, but wasn't aware of their gravity inside the society, and how much gap there is between modern science and people.
Dr Vipendra Rajpoot
MBBS, Aiims Raipur.
Pursuing MS Surgery PGI Chandigarh
Go To The People Youth Camp (GTP) is an initiative to bring together a group of socially aware and sensitive people who excel in various fields. Here we conduct a series of camps structured to provide these hardworking youths a platform for understanding themselves, the society they live in and work towards finding possible approaches to social contribution.
GTP camp enables these youths search the meaning of their life by a journey inward which helps them explore themselves, and eventually a journey outwards to understand the surrounding environment and challenges it brings along with it. GTP camp believes in creating friendship with the youth for life and strives to build a strong relationship to support and grow together in his/her journey towards life
 – Umesh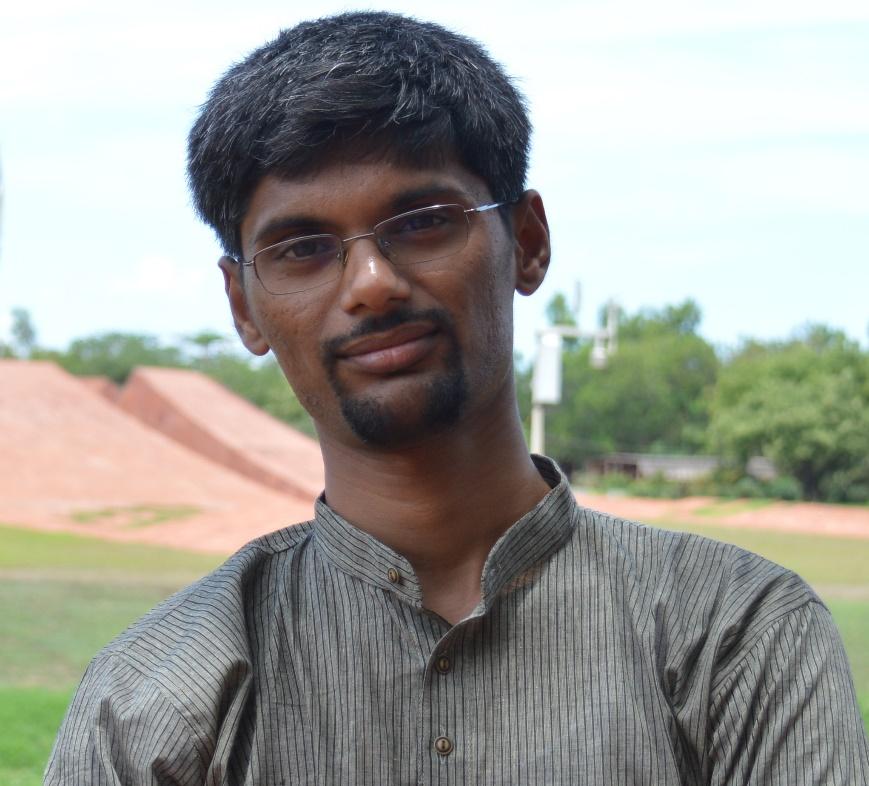 Covid 1st and second wave caused immense panic and it lead to spread of misinformation among the people. This caused a lot of suffering and distress in both rural and urban areas. Responding to this scenario needed integration of both, the health sector and technology. 
We Decided to intervene and came up with Hopeline which works for receiving calls from all over India for information and guidance on COVID, and also actively calling the health workers to support them on updated knowledge in COVID and ways to tackle it at the community level. 
Akash Patki
COVID-19 is accompanied with spread of a lot of misinformation and instilled fear in the minds of people. The present COVID pandemic situation demands an effective communication so that people can easily get access to authentic medical information, solve any queries and alleviate any psychological distress in them. To address this issue, Yumetta foundation with help of SOCHARA and some well-wishers have come forward with "COVID-19 Helpline named "HOPELINE"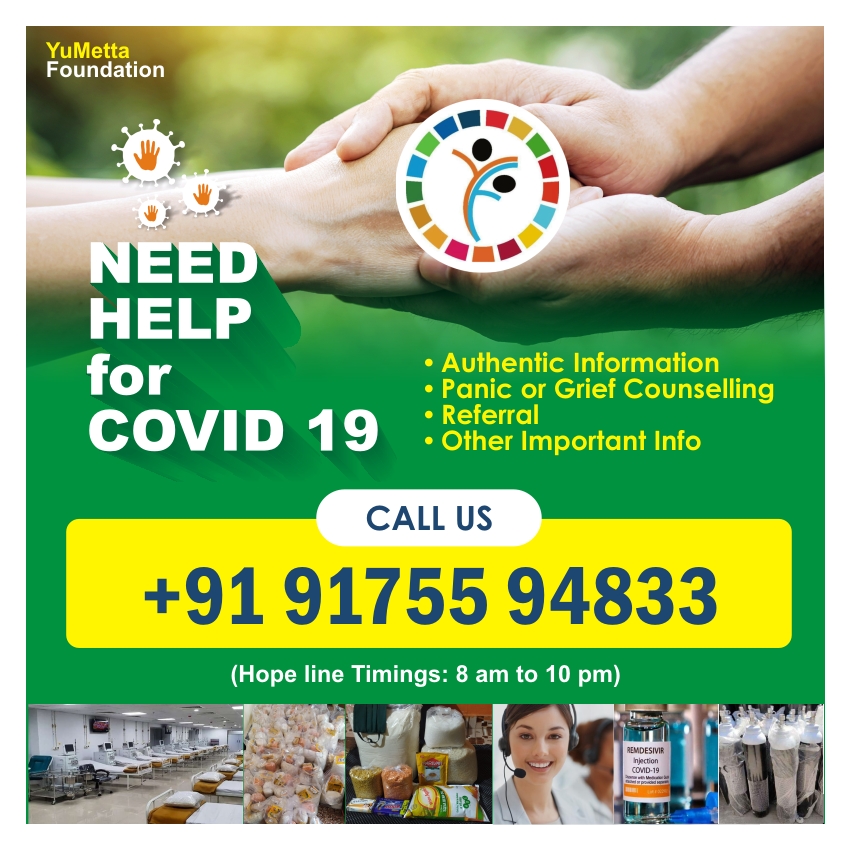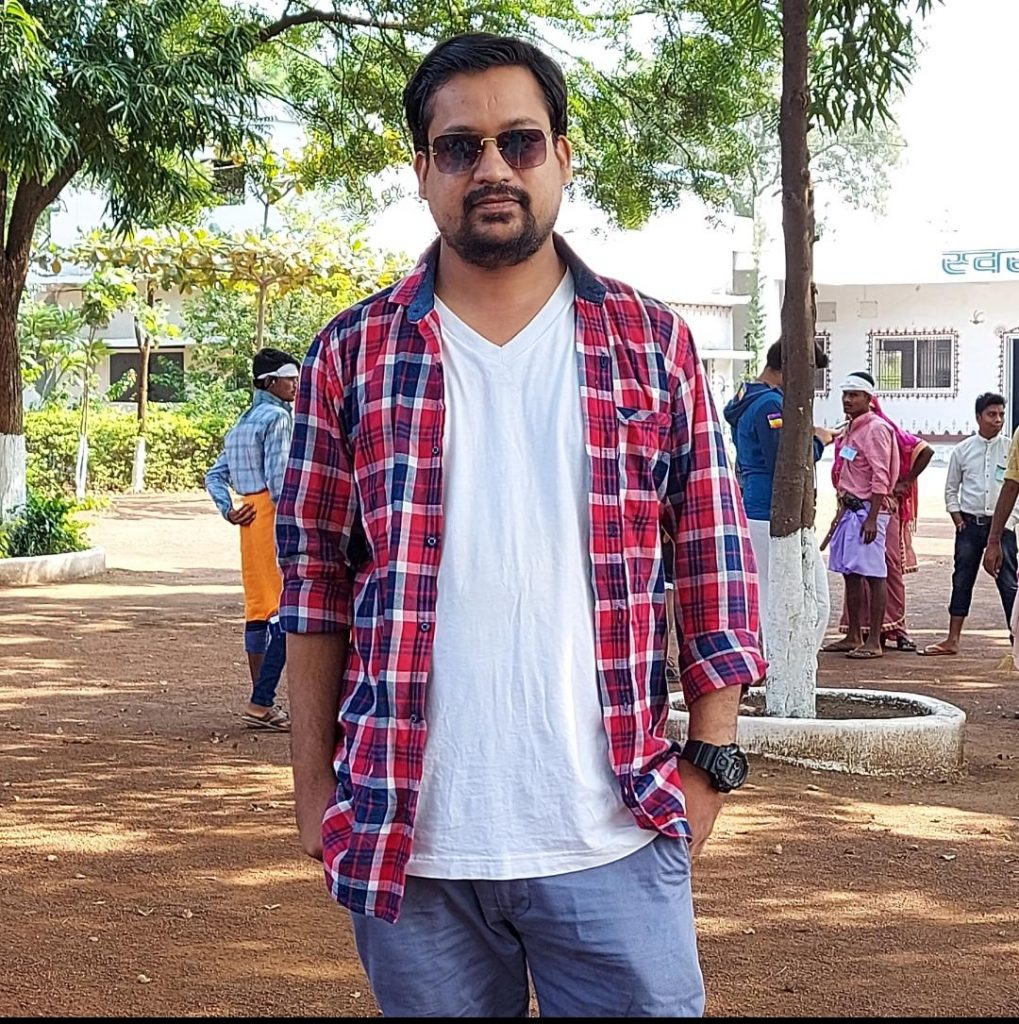 Deaths in COVID occurred by both medical and social reasons.  Social reasons included people not knowing danger signs of  COVID causing delay in referral for treatment.  
If we can train village health workers and educate people regarding the danger signs of the covid and when to get referred, we can save many lives.  
This will be the mainstay of dealing with COVID during upcoming  waves as it is here to stay with us. We need to figure out to deal  with these waves efficiently and not have Knee-Jerk reactions  whenever a new wave comes. We need to prepare our  community and the health system for upcoming waves in the  future.  
Dr Priyadarsh. 
During 2nd wave of COVID, our country was unprepared and lost  many lives. We tried studying all factors leading to this huge number  of deaths. This study helped us understand that the inability to know  the danger signs of COVID and late referrals were the two main causes 
which lead to such high number of deaths. 
We decided to not let our guards down and keep us ready for any  potential third wave. 
We developed a unique Screening Tool which categories COVID patient in Green, Yellow and Red zone. This is a simple tool which  enables village health workers or health volunteers to know which  person can get serious illness based on few simple parameters and  advise for early referral. Use of this tool can save many lives in  upcoming waves of covid by identifying dangers signs & timely  referral of the serious patient.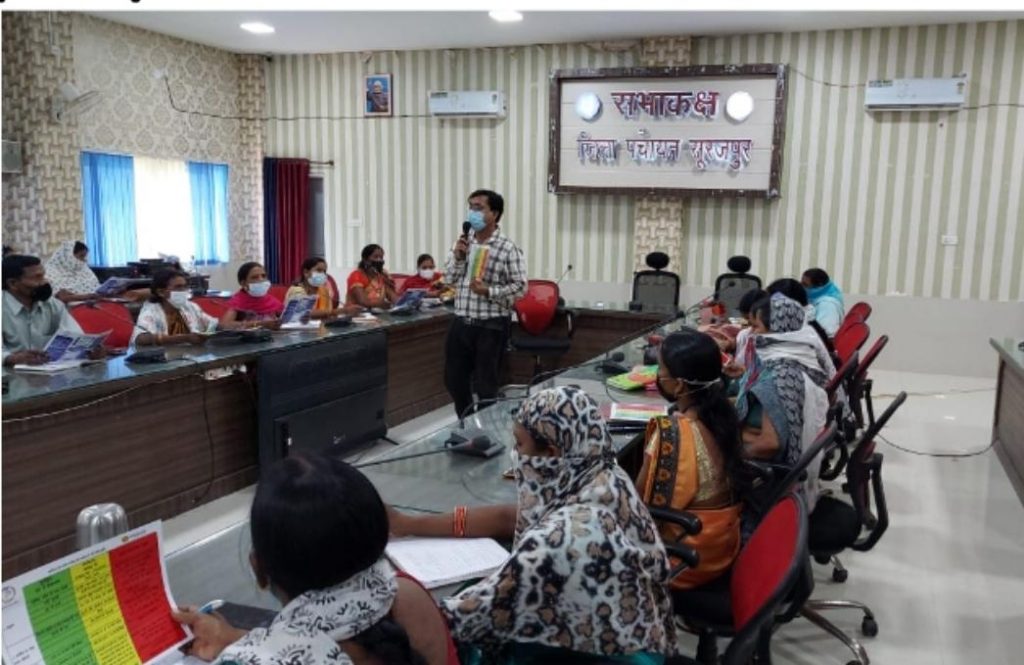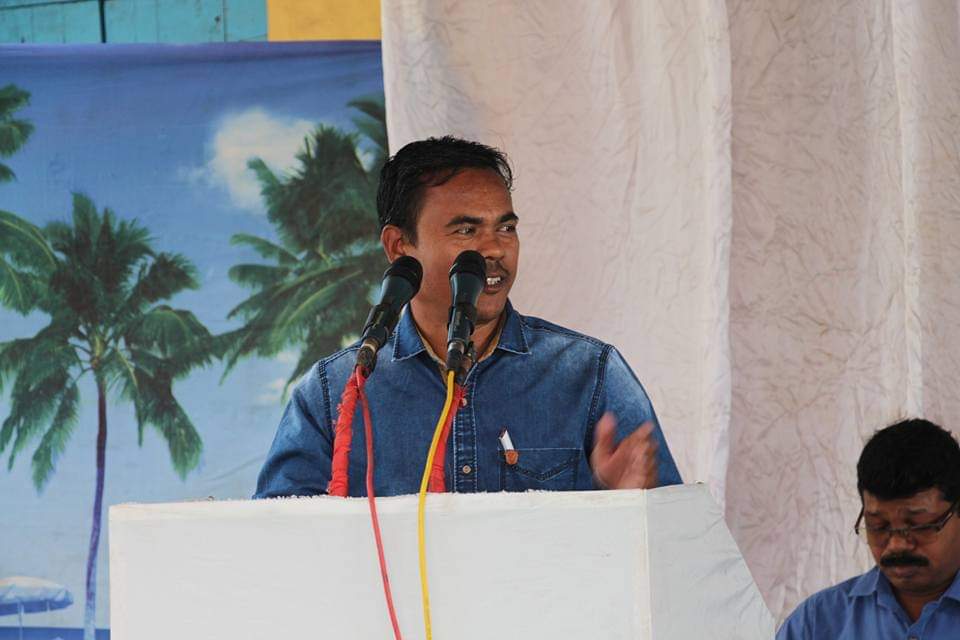 I am the first tribal youth in India who has started the first Space Science  Centre – Anuja Space Observation Centre in the district called Kasa. 
The centre provides free space observation information through telescopes  and other scientific instruments and training to children in rural areas at no  cost. 
The centre organizes many programs such as science exhibitions, education  trips, misconceptions about eclipses, eradication of superstitions. Till date, over 10,000 children have visited the centre. The main objective  of this centre is to get large number of children from rural areas to shine in  the field of astronomy nationally and internationally. 
During the pandemic, Yumetta Foundation helped me with resources so that  I could continue my work of educating the tribal students in the field of  Astronomy and develop interest in them about this amazing subject.  
Chandrakant Ghatal  
We believe that people who work for the society, should be  responsibility of the society.  
We are grateful to all those people who work tirelessly for  the upliftment of the society and are responding to various  issues and inequalities. Such people bring qualitative  change in the society. We feel that it is our duty to take  care of their health, work and overall wellbeing. Through  this I2H Gratitude Fellowship, we are committed to help such individuals as much as we can. 
Through the fellowship, we provide resources and support  to youths who have recently started to work for any social  cause and are striving to bring positive change in that field.  
Dr. Nidhin
During COVID wave, there was a lot of misinformation & panic  among the health workers at field level. Health workers were  confused giving out COVID information & counselling people,  when they were themselves on the edge due to changing  situation every now & then.  
Yumetta team took it as a task to train the health workers at field  level. The training included updated COVID information &  preparedness of health workers for safety and support of  themselves & their family members.  
This helped health workers from various places to be confident in  the field and help the people in as many ways as possible.  
During any epidemic or pandemic, safeguarding the health  workforce is of paramount importance.  
This gives them confidence, that they are taken care of, and also  boost their morale to work dedicatedly for the health of the  community.  
Providing updated knowledge, adequate safety gears and support for any issues in the field is the mainstay of working in  difficult situations like the pandemic.  
A motivated health worker in turn diffuses the panic and tension  in the community and people are benefitted by feeling a sense of  relief in times of need.  
Dr Sejal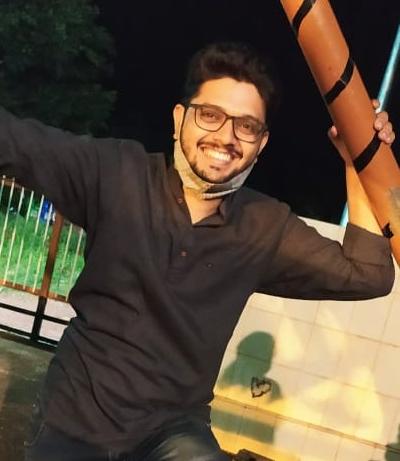 In each wave of COVID, we witnessed flooding of social media  with misinformation & fake news. This caused panic, confusion &  disbelief among the people regarding this pandemic and many were not following COVID appropriate behaviour. This resulted in  loss of life and caused sufferings for people when they were  eventually hit hard by covid. We decided to respond it by making  authentic posters, audios and videos on COVID specific themes  and translated these posters in various regional languages. 
For this work, volunteers from all over the country joined hands  and we could make more than 600 posters for spread of  authentic and updated information about COVID. 
Dr Srinidhi
We have faced 3 waves of covid. It has shut down our country  and caused many deaths and huge sufferings to people. During  all these 3 waves, one thing was common outright – Fake news  and large scale of misinformation on the social media. This led to  confusion among people and chaos. Due to confusion created by fake news, many people are not following instructions on 
wearing masks, hand washing, physical distancing even now. Many people are not vaccinated due to such large scale  misinformation. So we need to have a system to make and spread authentic information on prevention, wearing masks, physical  distancing, hand washing and vaccination. And our message
needs to reach as many as possible through social media.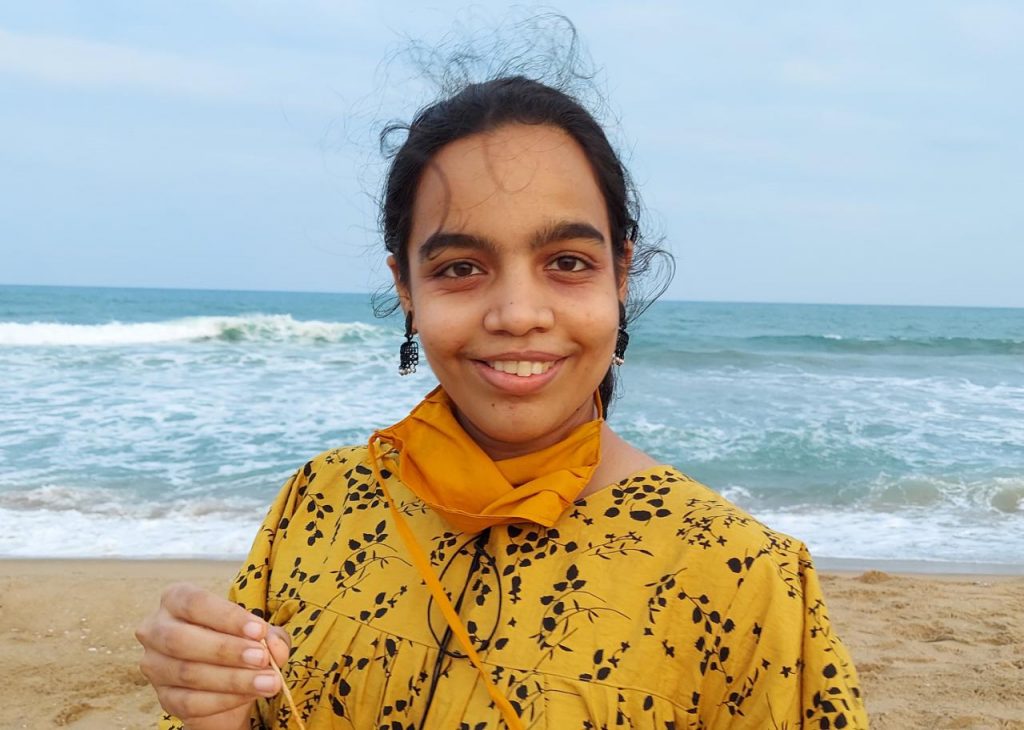 Lockdown brought us face to face with stark inequalities in our  country. Many of the people were very vulnerable and had no  means to earn a living & lead a life with dignity. 

We were shocked to see this side of the life and decided to  intervene. We tried out best to reach the most marginalised and  vulnerable like the geriatric community, the LGBTQ+ community,  sex workers,slums dwellers, and tried to support them with their  immediate needs.  
Life can be so harsh in such a crisis for vulnerable people and the pandemic showed us how it has affected the lives of millions of  people in every way possible. But it also showed us the  indomitable human spirit and how we did wonders together.  
Dr Savithri
Lockdown and hardships went hand in hand during the  pandemic. Many people lost their jobs and worst affected were  the vulnerable people.  
We tried to locate these people and with help of local  organizations, we supported them with grocery, medicines,  masks, some employment opportunities, educational material or  equipment's like Tab, etc.  
Though this help was for a very short period, the people were in  grave need of it at that time period.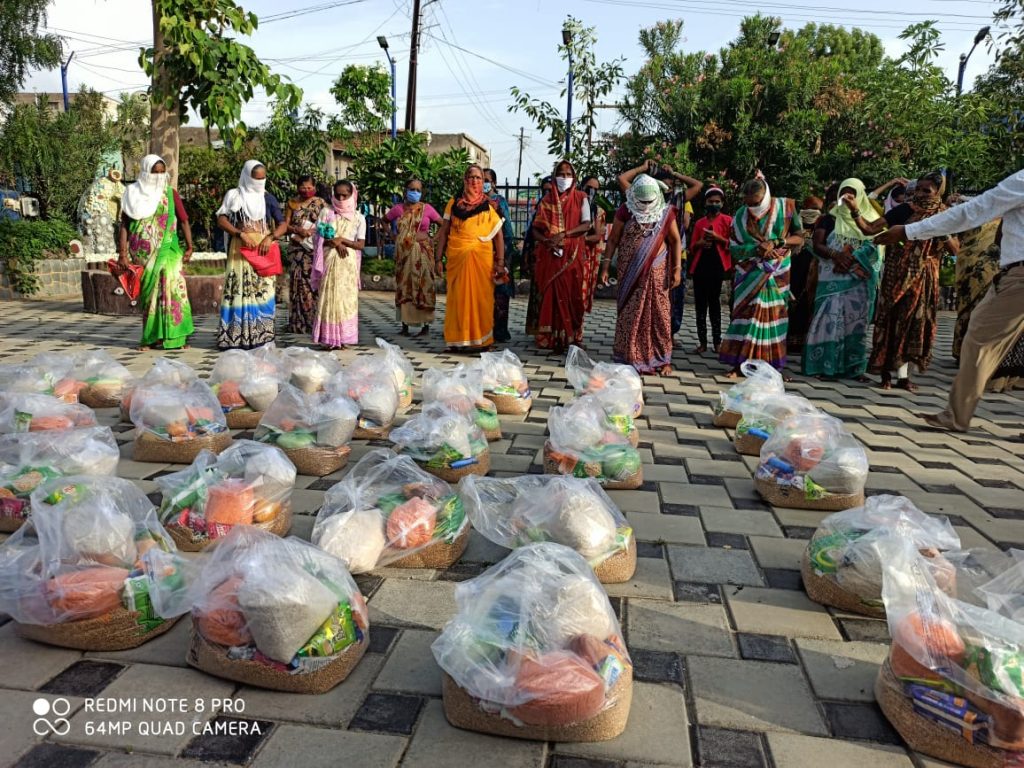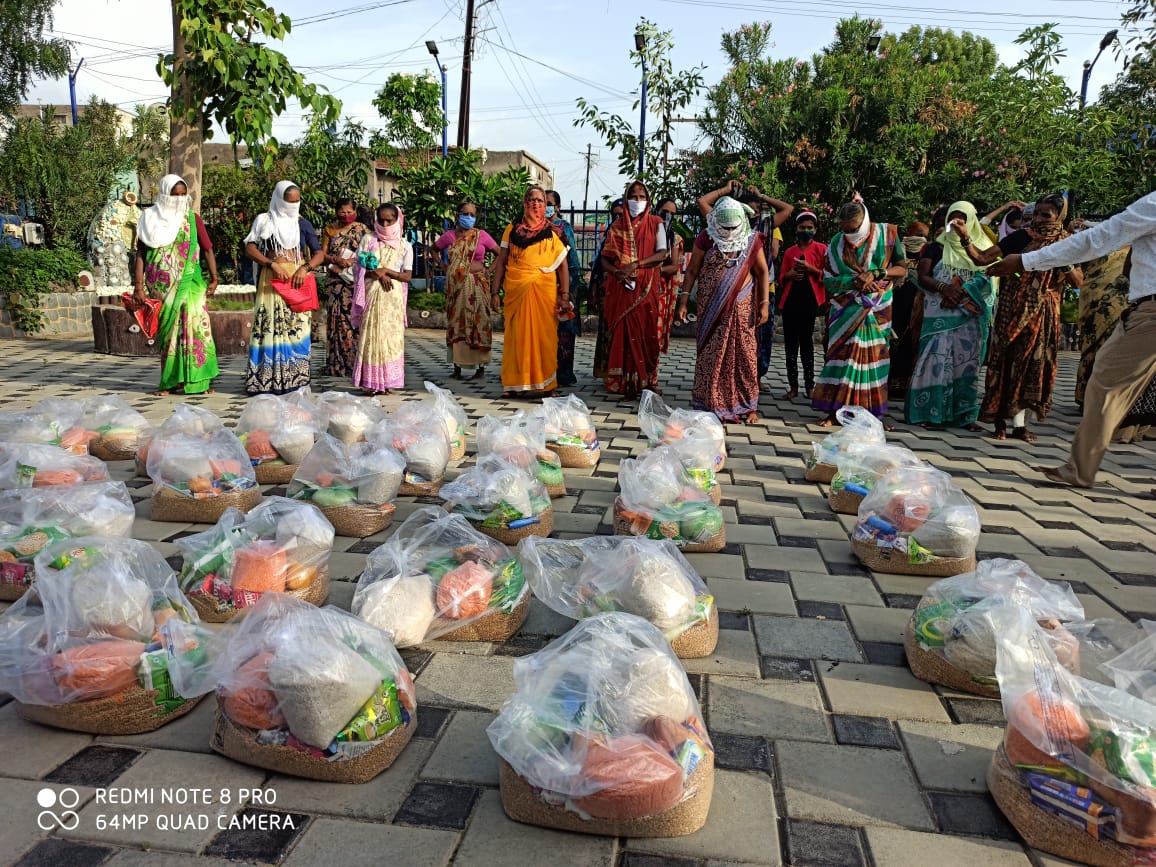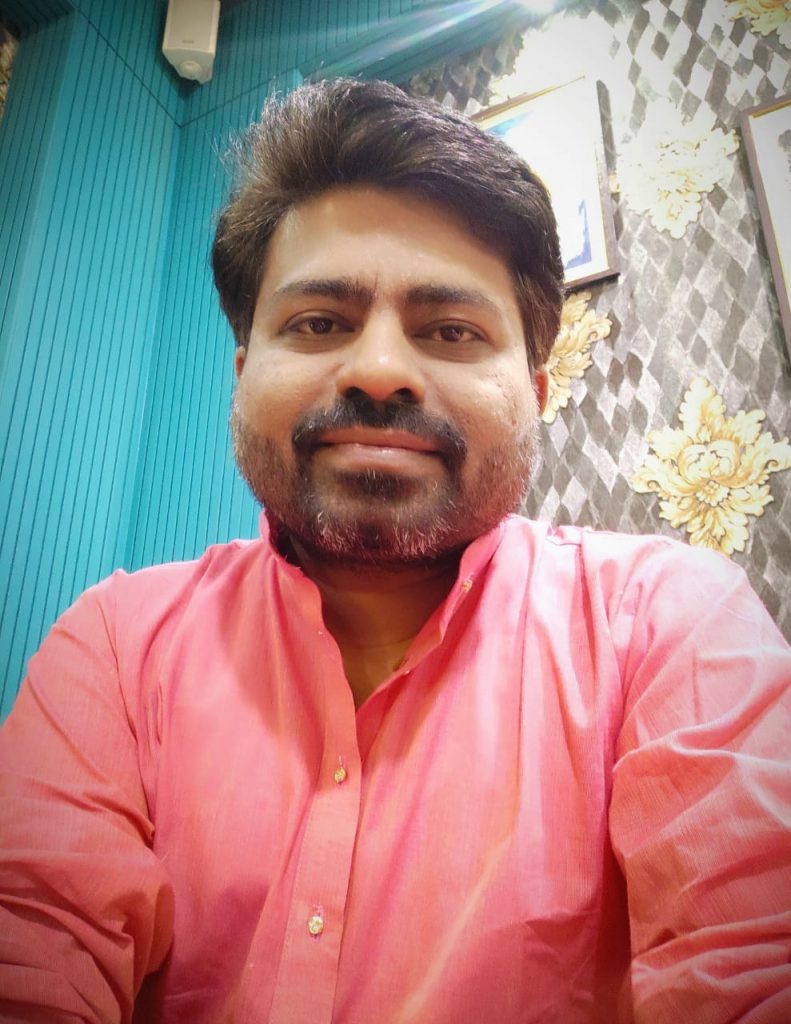 Our country is dynamic in many ways & it has a long standing  history of crisis, at personal, societal and national level. All these  contribute to stress, discrimination, injustice and affect the  psychological & emotional wellbeing of people.  
We need to collaborate to respond to these issues in a more  holistic and multidimensional ways. 
In the coming years, we will see pandemic of mental health issues  and we need to be prepared from today to tackle them efficiently  at personal and community level.  
Dr Nilesh
Innumerable disasters and crisis situations keep affecting our  country and its people. During such time, responding to it in  multidimensional way becomes very necessary.  
In the last few disasters and crisis situation at various places in  India, Yumetta tried to respond to the situation with a need based approach and tried to build the capacity of the community  to face such crisis in a more resilient way. During the disasters  like Cyclone Amphan, Cyclone Nisarga, Refugee Crisis in Assam ,  Yumetta's Disaster team tried to respond to it holistically by  providing support like Groceries, regular-use items , Medical  camps, etc and we could empower the local people with required  trainings to sustain during these hard times.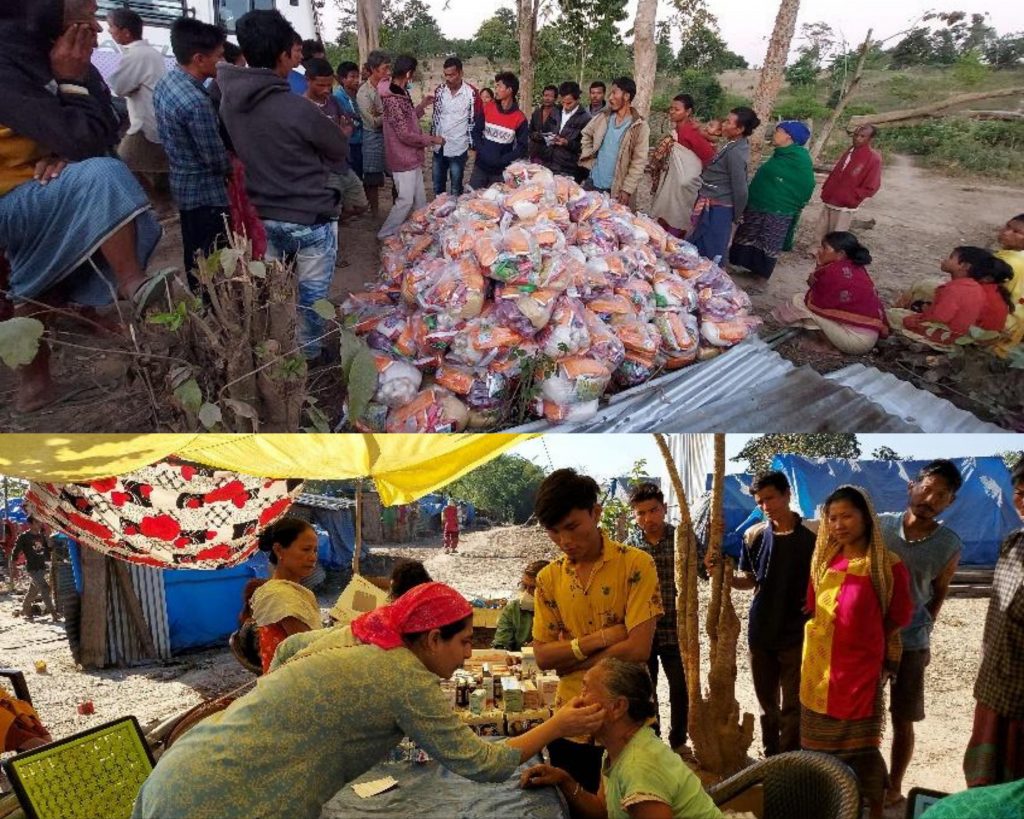 Covid Crisis was new for us and it bought new set of issues and challenges. Sometimes it presented with social disruption and other times it was failure of health system and panic. 
But due to the team efforts and support from many other indivuduals, administration and  organisations, we could respond to these covid crisis in multiple ways. 
Dheeraj K.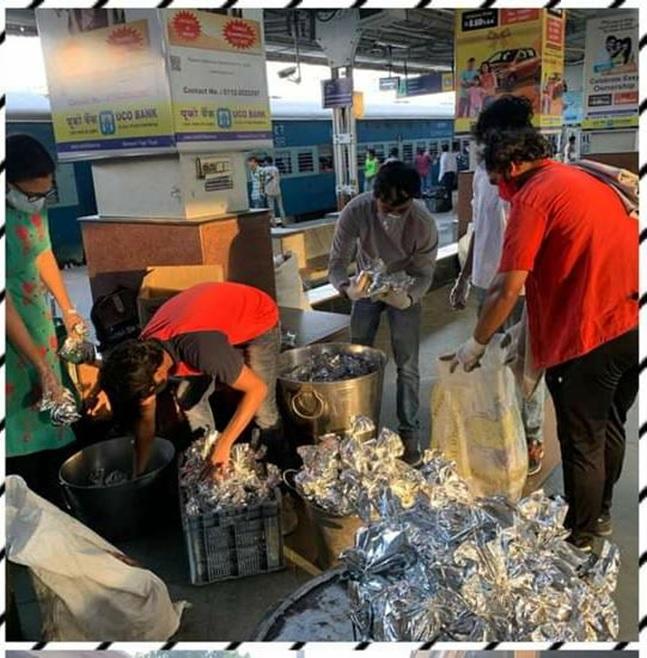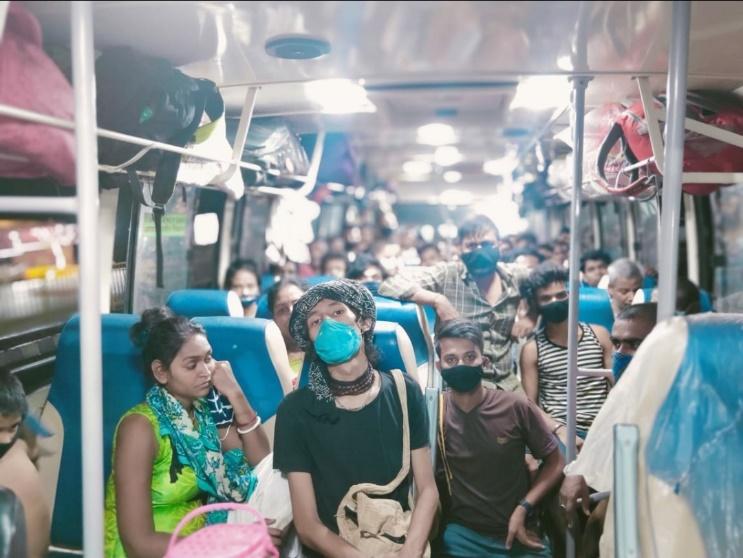 Bus Train and food arrangements for Migrants.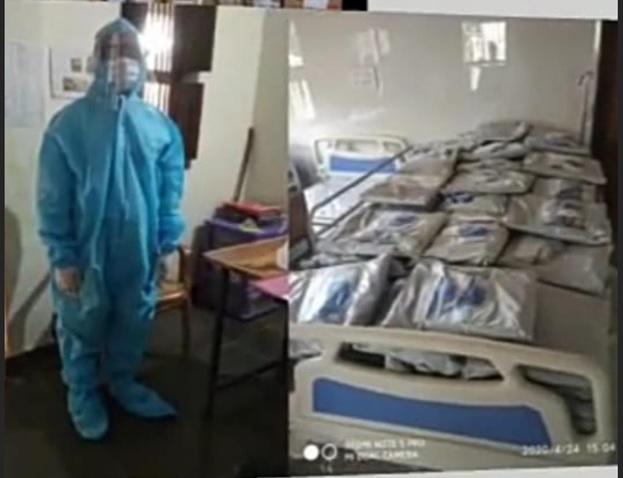 PPE, Masks, Sanitisers, Oxygen Concetrators, Pulse Oximeters,  etc for Hospitals serving in rural areas.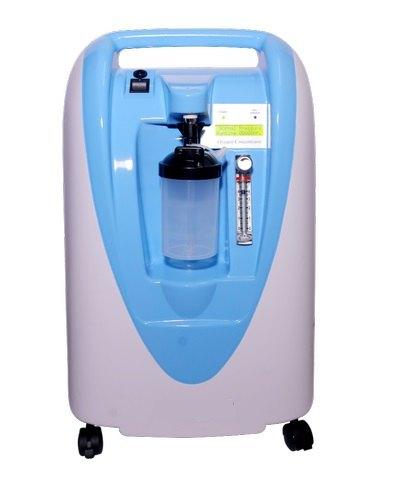 Our team of volunteers from all over India, have committed themselves for volunteering selflessly to support India through this crisis. We are using our strong network all over India to collaborate and support our nation during this crisis.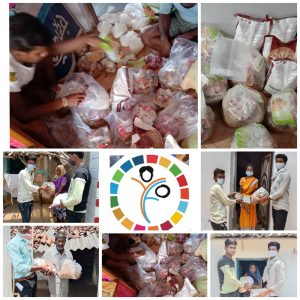 Today, 15th May 2020 we YuMetta Foundation contributed by distributing...
Read More
Third Wave of Corona Virus infection is in India. It has caused shut down of our country and many deaths. We need to stop it from growing beyond current peak and reduce significantly. But still people are not following instructions on hand washing and physical distancing. Also there is large scale flooding of fake messages and misinformation. So we need to make and spread good authentic information about prevention, physical distancing and hand washing. And our message need to reach as maximum people as possible through virtual social media. 
Translation by dedicated volunteers in 10+ languages
Videos dubbing in regional languages