YuMetta Foundation Responding to the Novel Coronavirus Pandemic!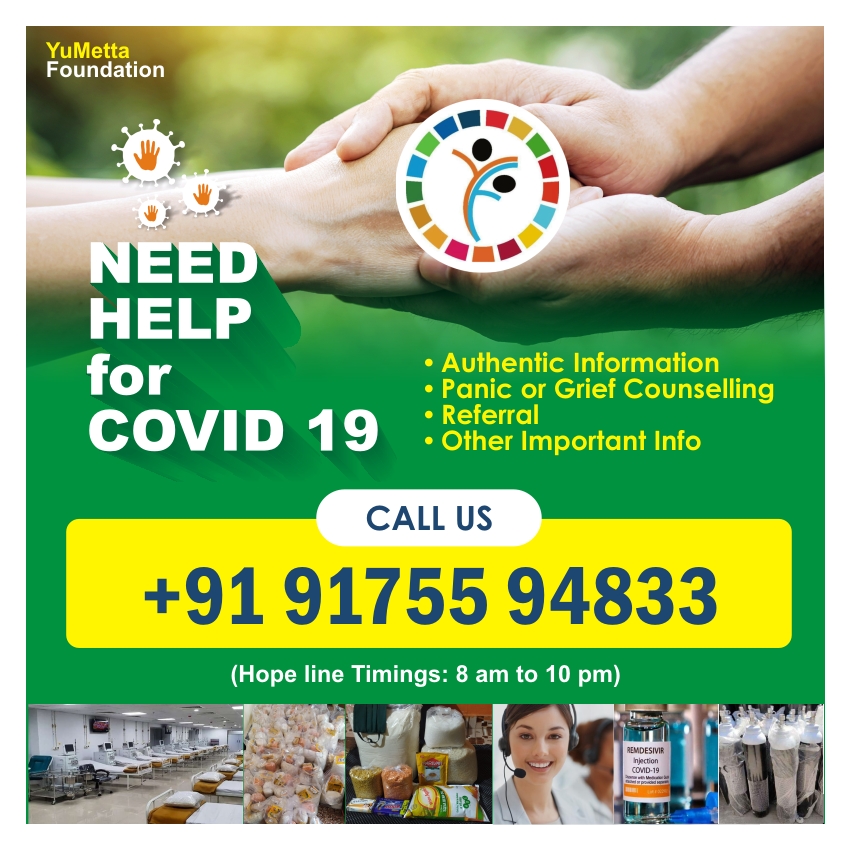 The present situation demands an effective communication through which people can easily get access to authentic medical information, solve any of their queries and also that helps them in case of psychological distress. To address this, Yumetta foundation has come forward with "COVID HELP LINE" which works at 3 levels as follows-
Level 0–Automatic Call routing: based on language.
Level 1–Primary responder: Captures patient details, understands the issue and identifies the need and the next level volunteer who can help.
Level 2 –Secondary responder: Medical workers, Logistics help and Psychological counsellor
For proper implementation the foundation conducts the 4 levels of training (online) of which 2 have been conducted (one on basic awareness and other on call etiquettes).
It's time we stand together and support each other's efforts. Yumetta wholeheartedly welcomes your participation to become a member of helpline.
Click here to join!
#TOGETHER WE WIN#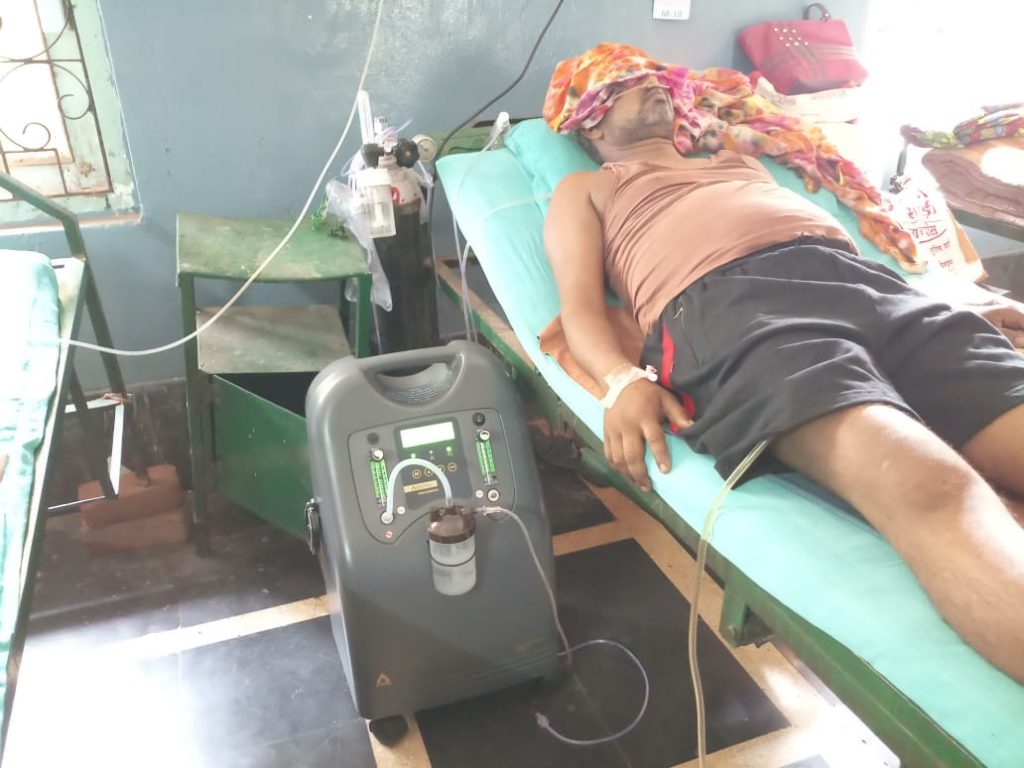 Exponential surge in Corona virus infection over the country has also drained supplies of medical oxygen, which is vital for those who battle breathlessness during the second week of coronavirus infection. Many people are losing their loved ones just waiting for oxygen beds in front  of hospital.
Amid high demand of oxygen, YuMetta foundation is actively involved in supplying oxygen concentrator for free to coronavirus patients who are in need of oxygen and can't get access to hospital facilities.
Meanwhile Our team is also distributing pulse oximeters to monitor patients at home to the needy families.
Together we can grow stronger. Your small contribution can help in saving many lives and can bring smiles to many families. So we want to urge people to donate funds to support us amidst of this pandemic.
India has been hit hard by the second wave of covid. The need of hour is to join hands and help everyone in need. People are struggling to arrange for one meal in a day. Many families have lost the only bread bearer of their family. Yumetta foundation is constantly working to make a difference and fight another slow spreading health problem – HUNGER. We have distributed dry ration to 16 needy families in Yavatmal district, Maharashtra.
Please support our drive by donating on this following link –  "Together we can"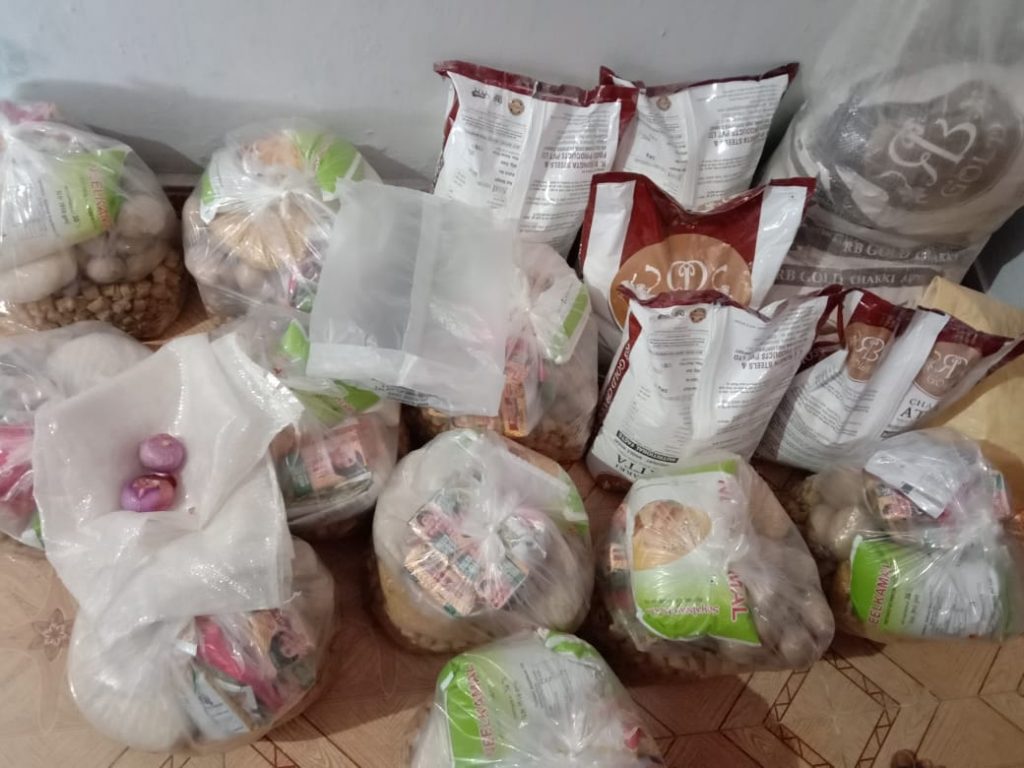 We are all set to establish a call center with pan India toll free number , thus providing detail information about covid-19 and related issues. Come and volunteer and help us expand our reach. Know the details with concise explanation by Dr. Priyadarsh, MBBS, MD (Community Medicine) and an active member of Yumetta Foundation, Currently working at Shahid Hospital, Dallirajhara (C.G.)
Yumetta response to covid Crisis
Even though we are facing the second wave of covid-19 , there are few aspects we are not aware about .Dr . Priyadarsh, MBBS , MD ( community medicine) and an active member of Yumetta Foundation ,Currently working at Shahid Hospital, Dallirajhara (C.G.),has tried to outlined the common problems faced in rural India and few steps they are looking forward to take in future for a change.
Covid-19 vaccination is a crucial tool in defeating the virus . It is intended to provide acquired immunity against Severe Acute Respiratory syndrome coronavirus2 . Join the fight , get your self registered !!
Are you a health worker?
Are you feeling stressed?
Are you burnt out?
Anxious about doing your work at the hospital?
Please don't worry!
We are bringing an Emotional Wellbeing Workshop for your whole hospital staff!
Please contact us to organize sessions for your hospital staff.
Second Wave of Corona Virus infection is in India. It has caused shut down of our country and many deaths. We need to stop it from growing beyond current peak and reduce significantly. But still people are not following instructions on hand washing and physical distancing. Also there is large scale flooding of fake messages and misinformation. So we need to make and spread good authentic information about prevention, physical distancing and hand washing. And our message need to reach as maximum people as possible through virtual social media.
Translation by dedicated volunteers in 10+ languages
Videos dubbing in regional languages
JOIN THE FIGHT AGAINST CORONA
The Second Wave of Corona is at Highest Peak yet and we hope it doesn't grow ahead!! To make sure that it doesn't grow further, we at YuMetta Foundation are striving to support the Covid Response in India.
So we have decided to raise Covid relief Funds for Dedicated Call Centre, Supporting Covid Care Centres, Providing ration to the needy.
Please Donate generously for these causes