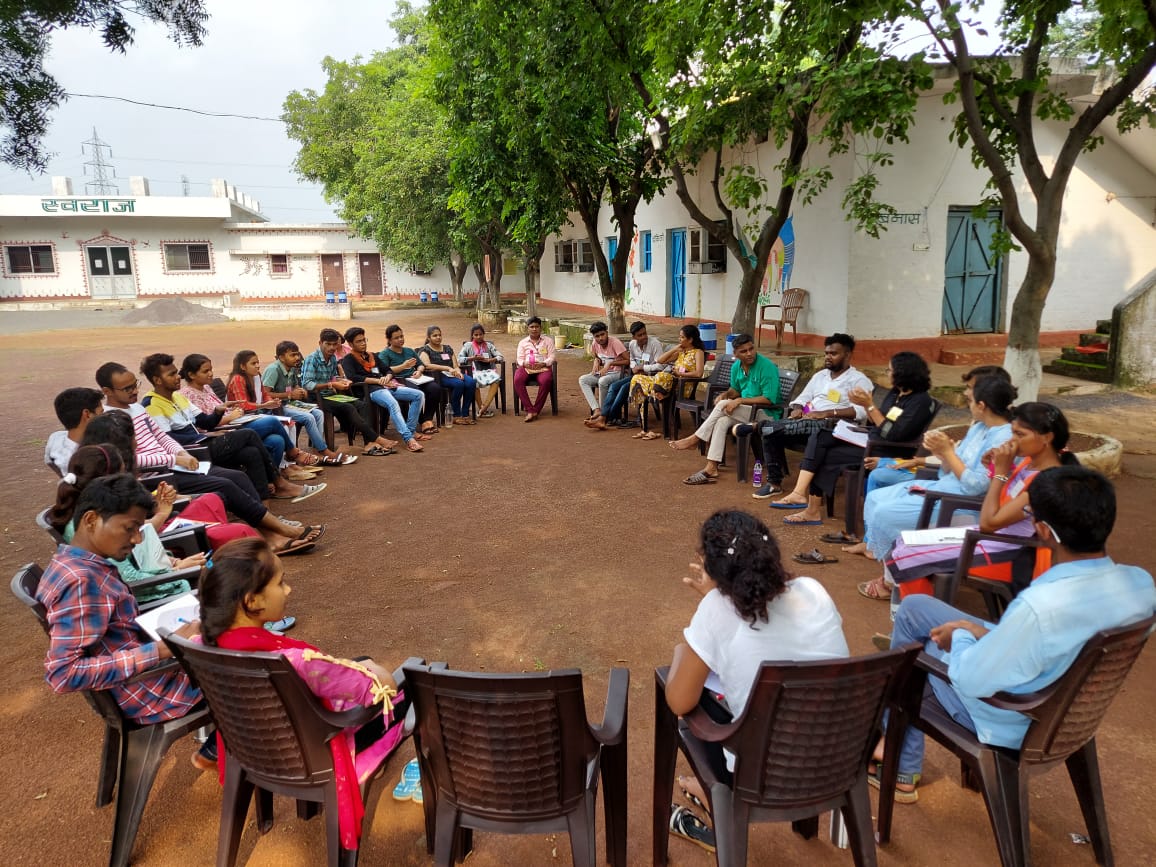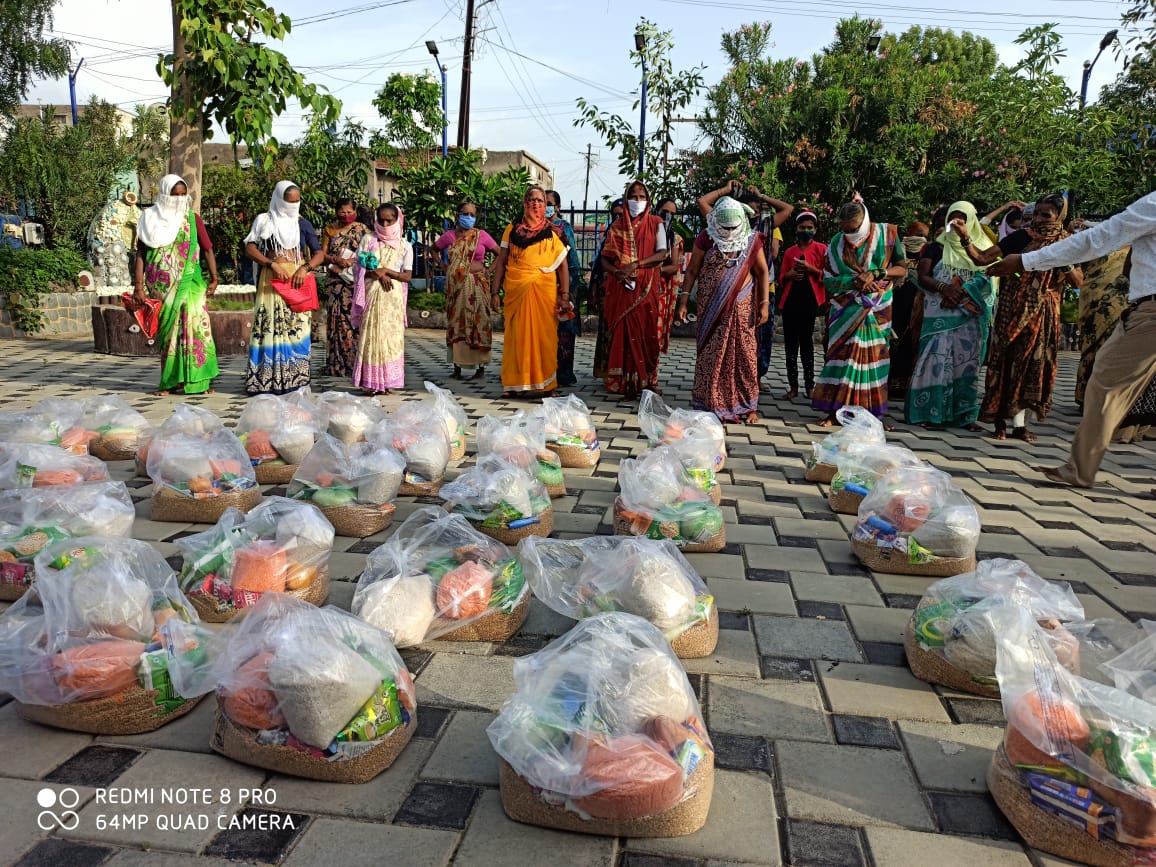 Slide One
YuMetta Foundation
A group of interdisciplinary professionals in Health, Education and Environment.
Slide Three
YuMetta Covid Response
A Nationwide Relief work Initiative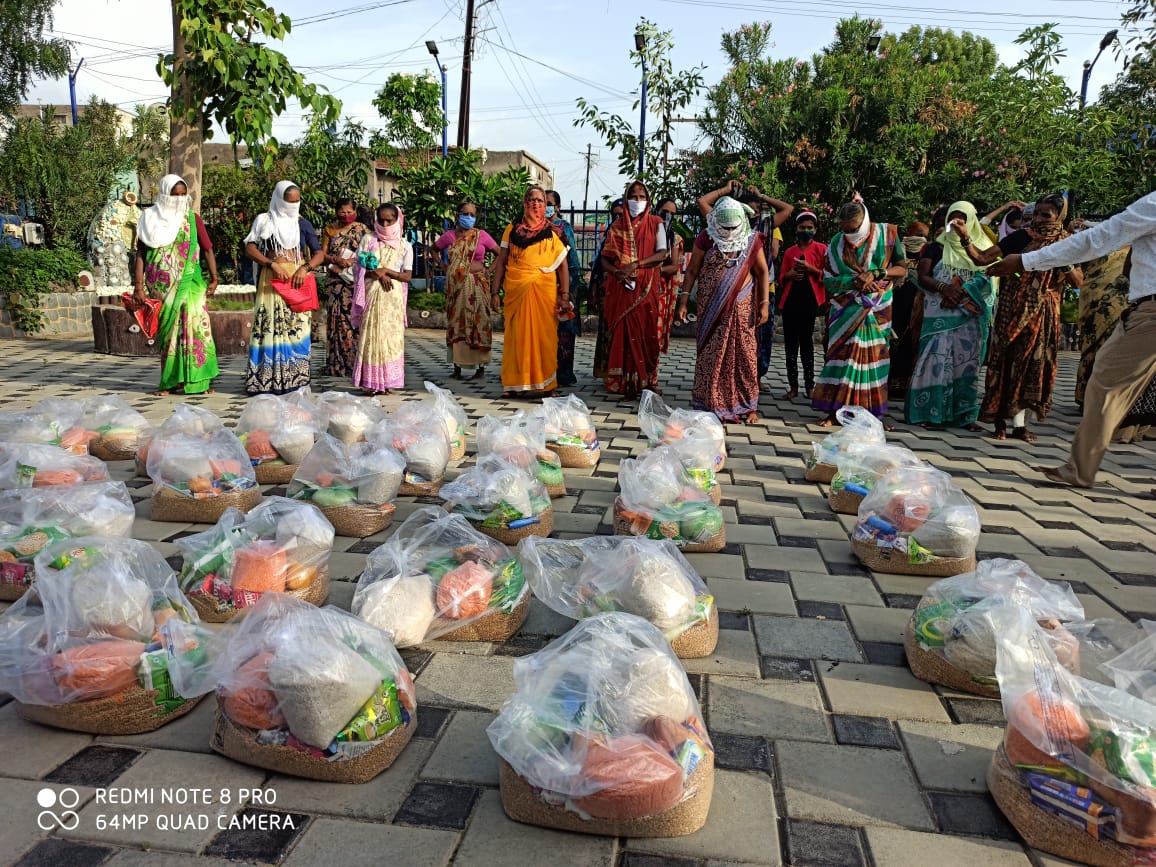 Go To The People Youth Camp (GTP) is an initiative to bring together a group of socially aware and sensitive people who excel in various fields. Here we conduct a series of camps structured to provide these hardworking youth a platform for understanding themselves, the society they live in and work towards finding possible approaches to social contribution.
GTP camp enables these youth search the meaning of their life by a journey inwards which helps them explore themselves, and eventually a journey outwards to understand the surrounding environment and challenges it brings along with it. GTP camp believes in creating friendship with the youth for life and strives to build a strong relationship to support and grow together in his/her journey towards life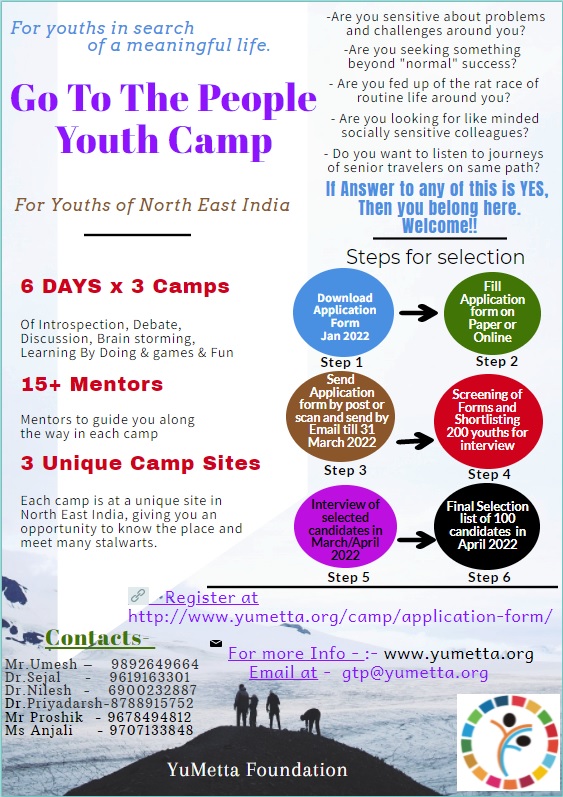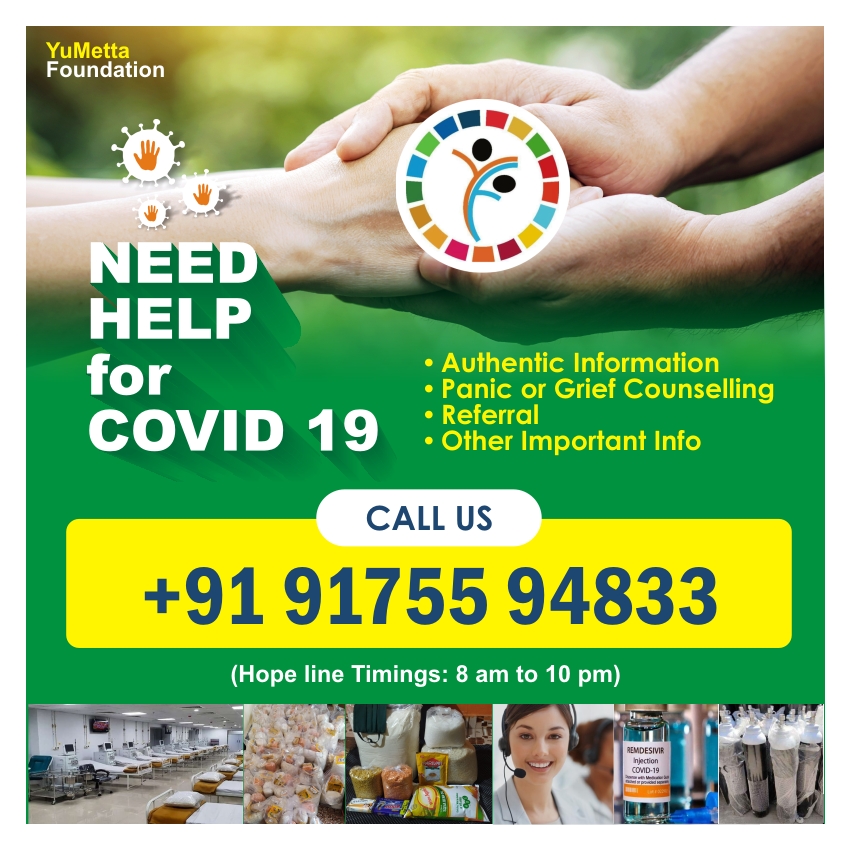 COVID-19 has spread a lot of misinformation and instilled fear in the minds of people. The present Covid pandemic situation demands an effective communication so that people can easily get access to authentic medical information, solve any of their queries and alleviate any psychological distress in them. To address this issue, Yumetta foundation with help of SOCHARA and some well-wishers have come forward with "COVID-19 call centre named "HOPELINE"
Our team of volunteers from all over India, have committed themselves for volunteering selflessly to support India through this crisis. We are using our strong network all over India to collaborate and support our nation during this crisis.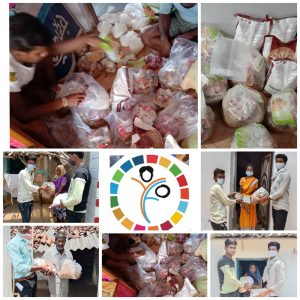 Today, 15th May 2020 we YuMetta Foundation contributed by distributing...
Read More
Third Wave of Corona Virus infection is in India. It has caused shut down of our country and many deaths. We need to stop it from growing beyond current peak and reduce significantly. But still people are not following instructions on hand washing and physical distancing. Also there is large scale flooding of fake messages and misinformation. So we need to make and spread good authentic information about prevention, physical distancing and hand washing. And our message need to reach as maximum people as possible through virtual social media. 
Translation by dedicated volunteers in 10+ languages
Videos dubbing in regional languages
YuMetta Foundation is an organization started by a group of friends from different fields like professional farmers, doctors, engineers, film makers, media, law makers and researchers from all over India. The purpose of this organization is – to understand / explain the social problems created by man to the Indian youth from a scientific point of view and solve them completely by legal and human means.We consider ourselves grateful to you, so it is our duty to take care of your health, your work. Through this Gratitude Fellowship, we are committed to helping you as much as possible.
This Fellowship is for Indian youth who are doing something for the society. And the duration of the fellowship is 1 year.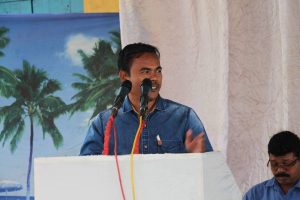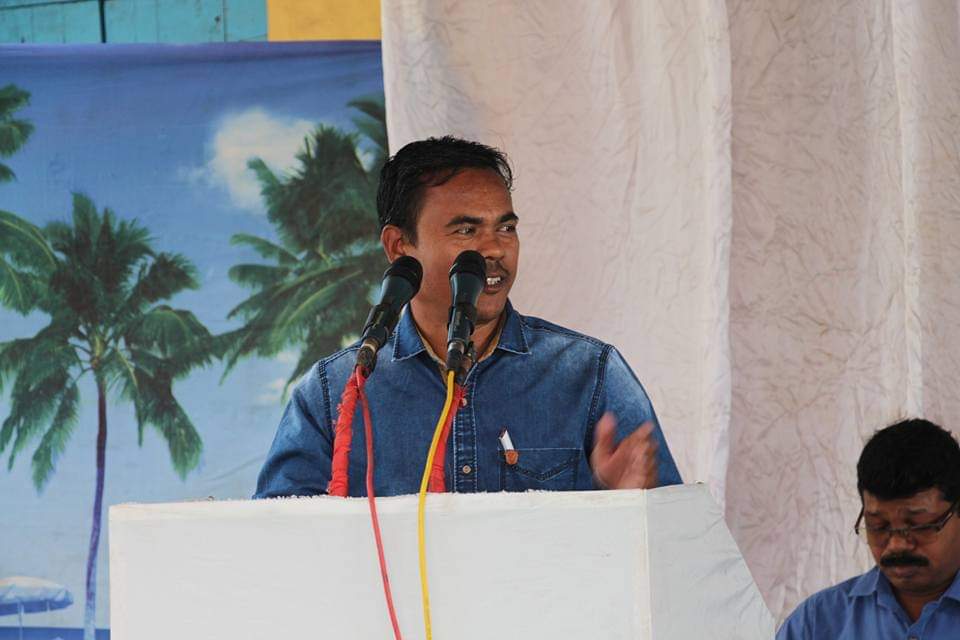 Myself Chandrakant Ghatal (Director – Anuja Avakash Kendra, Kasa) village...
Read More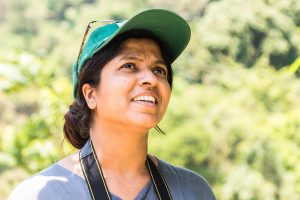 Name: Nilima Jorwar Photographer, Writer and Researcher Education – Masters...
Read More