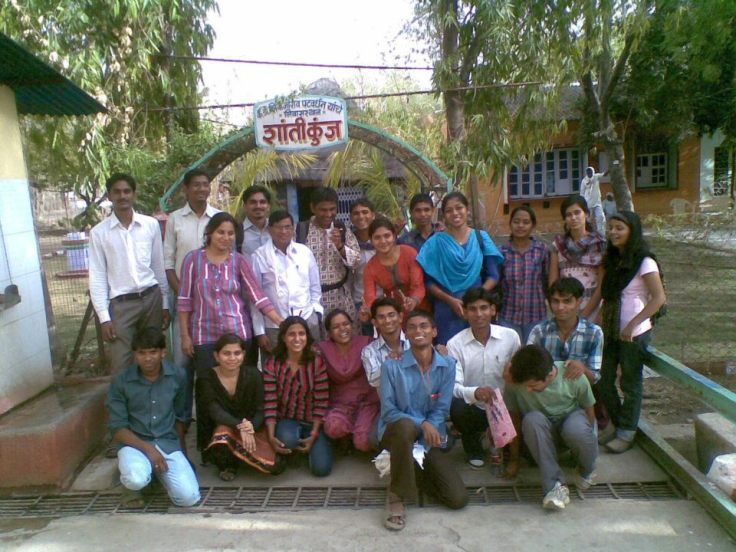 ---
Go To The People Camp
Go To The People(GTP) camp is a youth initiative by YuMetta foundation. It is a non-political, non-ideological, democratic group of young individuals who has passion to bring positive change in the society by working and growing together. YuMetta is firm in its belief that there is goodness present in each & everyone and we just need to keep nurturing that goodness till it surfaces. YuMetta is based on its core values of Trust, Honest and Brave Communication, Friendship, Integrity, Transparency, Accountability, Innovation, Compassion, Humility, Diversity, Non-Competitiveness, Teamwork and of course, Fun.
GOAL
Helping young people search meaning of their life by a journey inwards through exploring and understanding themselves, and a journey outwards to understand society, surrounding environment and challenges present outside.
AIM
Helping to bring together a group of socially aware and sensitive young people in various areas through a series of camps structured to provide platform regarding understanding of self, society and possible approaches to social contribution
Objectives
Helping youth to introspect critically his/her own thought-currents.
Helping them to understand their role in society and environment.
Helping them to develop a scientific learning attitude.
Helping them to be part of a group of motivated and sensitive individuals who will act as a support system for each other.
Facilitating interactions between young people and role models in the society who will act as resource persons thereby helping them find answer to their dilemmas.
Helping them explore and understand alternate ways through which different individuals and organizations are working for people in field of Health, Engineering, Agriculture, Education , Law, Etc .
Helping them understand different dimensions of any problem.
Helping them understand the difference between theoretical knowledge taught in books and situation in actual field.
Helping them to be aware about specific needs of people in rural and tribal India along with needs of urban India.
Helping them to understand impact of various events and sectors on life of people.
Helping them to form and be a part of large network of people who are driven to bring positive change in the society.
Providing a space for youth to develop deep bonds of friendship with like-minded individuals from different walks of life.
Helping the youths to rediscover their strengths, inner values and live a meaningful life.
What happens in camp?
The camp will be a lively experience for participant which will be balanced with seriousness and fun. The camp will consist regular sessions, brain storming, games, plays, discussion, group activities, debate, listening to role models, meeting like minded people and famous personalities in social sector and exposure visits. Each camp is held at a renowned institute in social sector, so participant also gets a chance to see these institutes, interact with the founders and understand the thought process behind such institutes.
The primary focus will be on helping the participants to start thinking critically about various issues in life. This will be ensured through group discussion, tasks, presentation, report writing, interviews, observation , etc.
Availability of resource persons and interaction with them will also help participants to raise different questions and try understand how other had faced the problem they are facing now. Different experts from various fields of public health, administration, activists, engineering, education, scientists, etc  will join and guide the participants during the camp duration.
The participants will also be encouraged and facilitated in research, report write ups , advocacy and other skills needed for it.